Not sure which exercises to select on back day? Check out our list of the 10 best back builders and get ready to grow!
When you crack your exercise toolkit open each week on back day, you've got a seemingly endless array of movements available. Knowing which tools are best suited for building a wide, thick back will help you get the job done faster, which is why we've assembled our list of top 10 mass-building back exercises.
While head-to-head exercise comparison research is a bit limited in this area, we selected the following 10 exercises based on factors such as available literature, how difficult each movement is, how much muscle each stimulates, and how unique each exercise is compared to others. This list will also help you figure out where to place each exercise in your workout.
If you get bowled over by the sheer number of rows you can do on back day, or even draw a total blank when thinking of new exercises to try, consider this list your new back blueprint.
1. Barbell Deadlift
Why it's on the list: This is technically more than a back exercise—it hits the entire posterior chain from your calves to your upper traps—but it's the absolute best for overall backside development. Technique is uber-important with the deadlift, but once you nail it, you can progress to lifting monster weights that will recruit maximum muscle, release muscle-building hormones, and help you get big.
There are also numerous deadlift progression programs you can follow to help you reach new personal bests. Physiologists love to prescribe the deadlift when programming for strength and conditioning because the exercise hammers your musculature and is one of the best choices to strengthen your bone structure.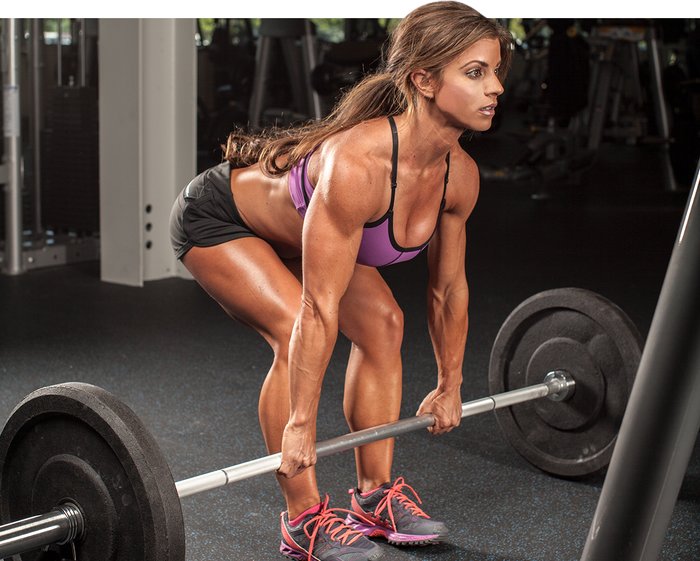 Stick with the conventional deadlift on back day; other variations, like the popular sumo-style, increase the activity of muscle groups other than the back.
In your workout: If you're going heavy (sets of fewer than about 6 reps), do deadlifts first so you're fresh. If you're doing deads for repetitions, you can do them later in your workout.